When:
October 9, 2018 @ 2:00 pm – 7:00 pm
2018-10-09T14:00:00-07:00
2018-10-09T19:00:00-07:00
Join Kara on Tuesday, October 9 & 16 from 2 – 5 pm. $85 plus materials.
Very simple techniques transform these woven fabrics into tactile scarves full of visual interest. These two scarves use "floats," which you make by threading a pick-up stick into the warp and turning it on its edge to raise and lower selected threads… Super easy!  This is a Purl Soho design that includes three scarves, but the class will focus on the two most interesting: the open weave lace pattern, and one that creates simple textured details. Lightweight, all season scarves that look great woven using fine, lace, or fingering weight yarn.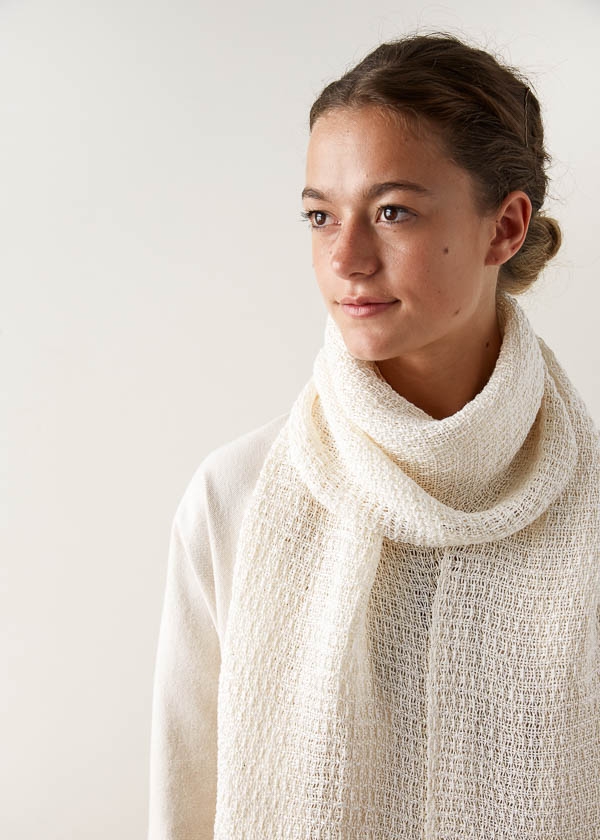 Advance preparation may be required depending on the class topic. Details will be provided one week in advance or upon sign-up. Each weekly class session includes two hours of hands-on instruction, and extra help outside of class if needed and our time allows (it almost always does!). Yarn for classes must come from Compatto Yarn Salon, and we are always happy to help you choose the best yarn for your class or project. If you have questions about this or any other class, please give us a call at 310-453-2130.