When:
October 1, 2018 @ 12:00 pm – 2:00 pm
2018-10-01T12:00:00-07:00
2018-10-01T14:00:00-07:00
Join Diane on Monday, October 1st, 15th & 29th from 12-2pm. $85 plus materials.
The interplay of two colors, mosaic knitting and color blocking make this shawl an enjoyable and fun knit. A fascinating effect of reversing the colors provides some extra interest. This large and cozy shawl will keep you warm and add an eye-catching, elegant item to your wardrobe. The mosaic motif is an easy to knit stitch pattern that is using slipped stitches and only one color per row.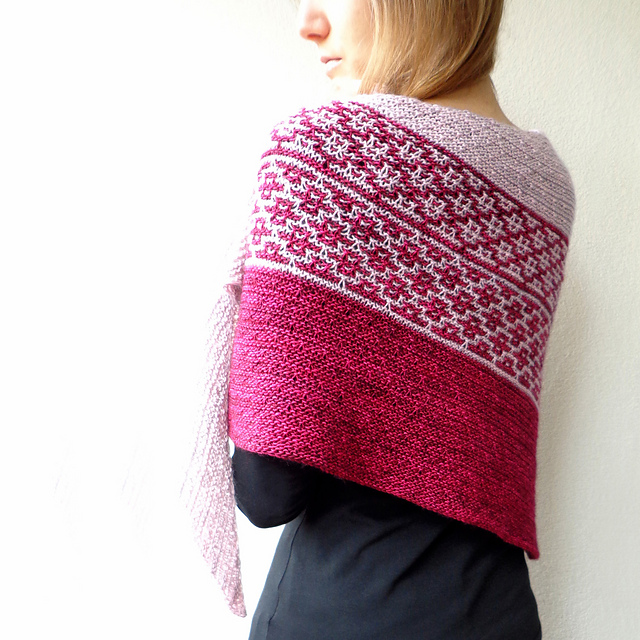 Advance preparation may be required depending on the class topic. Details will be provided one week in advance or upon sign-up. Each weekly class session includes two hours of hands-on instruction, and extra help outside of class if needed and our time allows (it almost always does!). Yarn for classes must come from Compatto Yarn Salon, and we are always happy to help you choose the best yarn for your class or project. If you have questions about this or any other class, please give us a call at 310-453-2130.